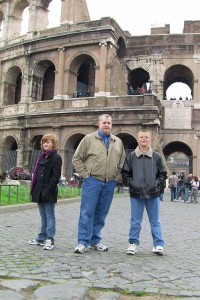 Today, I have uploaded the first set of photos from our recent family vacation to Rome, Italy followed by a transatlantic cruise on the Celebrity Solstice. This first batch of photos are from our first four days in the city of Rome, Italy. I still want to go through all the photos and caption them, but that take quite a bit of time and I wanted to get the photos up soonest.
Suzanne is busy working on the rest of the cruise photos, so hopefully, I can get them up in the next week or two. She goes in and cleans them up with Photoshop and reduces the size for the web. So until the rest are complete, please enjoy this initial set.
See the photo gallery.