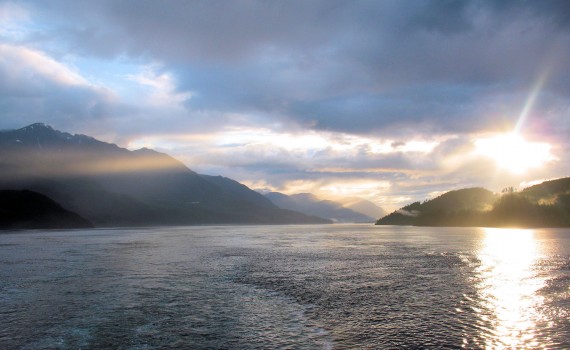 We are very excited to announce that we, Suzanne and Steve, have opened our own travel agency in the form of a CruiseOne franchise location in Sonoita, AZ serving customers in our local area, all of Southern Arizona, and nationwide. This is something that we had been thinking about for a while, but we finally decided to take the plunge and purchased the business this summer. Suzanne had been looking for the right opportunity to own her own business and researched the CruiseOne opportunity for several months to make sure it was the right fit for her. Her love of cruising is evident in her daily activities. She has long been sharing her knowledge and expertise with cruisers and perspective cruisers through her Cruise Talk blog where she's been writing about her own 35 years of cruising and also sharing news and insider information from the cruise industry. When the family takes a trip, Suzanne is the one who plans all the detail, or at least presents the details of the different choices to the family so that they can help her decide on the best cruise. Often friends and family have sought her expertise when planning their own vacations. Cruising is Suzanne's passion and she knows that in sharing that love of cruising with others is the perfect business opportunity for her.

Why CruiseOne?
We researched several different ways for Suzanne to get started in the cruise travel business. She looked at independent contractor opportunities, employment opportunities, and franchise ownership with several different companies. In the end, we decided that the CruiseOne franchise ownership business model best fit the type of business that we wanted to run. Suzanne's vast knowledge of the cruise industry and her past experience as an inside sales agent with a Semi-Conductor manufacturer matched up perfectly because of their emphasis on personalized customer service with guaranteed pricing. The other deciding factor in choosing CruiseOne was the support provided from the headquarters to their agents in getting their business started. Suzanne talked to many different franchise owners who shared with her their experience in starting their business and the kinds of marketing and training support that the CruiseOne company provides to their franchise owners. As franchise owners, we are able to work around our busy schedules with our kids and activities, and still provide the highest level of service to our customers.
Steve will serve as a partner in the business assisting with customer service, online marketing, and promotions, but Suzanne will run the daily operations. In August of 2012, she traveled to the CruiseOne headquarters in Ft. Lauderdale, Florida, where she attended an intensive 6 day training program. During the training they learned the computer operations, automated booking systems, and attended detailed presentations by most of the major cruise lines. The final day of the training included a ship inspection tour of the Royal Caribbean mega-ship, the Oasis of the Seas.
As an Independent Vacation Specialists with CruiseOne, we will have access to special rates and exclusive offers available to us as part of the largest cruise seller in the North America. We guarantee all our pricing to be lowest. Through CruiseOne, we are able to offer an exclusive satisfaction guarantee on all of our cruises we sell. However as an independent owners, we will be able to offer more personalized service than one would get booking directly through a cruise line or through a call center type agency. Plus with so many products to offer, we'll be able to match-up each of our clients with the cruise that best meets their individual needs. We believe that every vacation should be special and should try to meet the budget and desires of those taking it.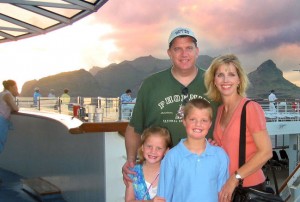 We already have our browsing and booking sites up on the web for our customers to use. Since we are located in Arizona's Mountain Empire, we've chosen that as the key word in our site and contact information. You can find our standard cruises on the web at Empire Cruise and Travel and our luxury brands at Empire Luxury Cruises. Our toll free number is 855-EMPIRE-0 (855-367-4730). Suzanne also has a CruiseOne Facebook page and we'd love you to give us a 'Like'. She'll post her promotions, special offers, and some beautiful photographs at that sight. She will continue to post news, opinions, and her own vacations experiences on her separate CruiseTalk blog and corresponding Cruise Talk Facebook page. This is where she'll review cruises, give opinions about trends and innovations in the industry, and provide cruisers with information to help them decide if they are interested in a cruise and what type of cruise they might like.
You can always contact Suzanne during her business hours either by the toll free number or her direct local line 520-310-0396. She is available from 9:00 am to 8:00 pm weekdays, 9:00 am to 2:00 pm on Saturdays, and Sundays from 12:00 pm to 6:00 pm to take your call. She is also available outside of these hours on a appointment basis to assist her customers in their vacation planning process.