I was surfing the net the other day looking for what the new Mercedes Benz concept cars might look like. I found a bunch of concept cars that looked "typical", but one caught my eye. Now, I havent found anything from Mercedes Benz on this car, so I dont know how real it is, but it's a cool looking car.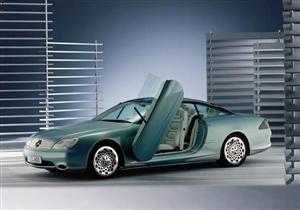 The most amazing feature of this concept car is the cockpit and lack of a steering wheel. Safety advocates have long wanted to get rid of the steering wheel because of its damaging effects in an accident. I also found the symmetry of the cockpit controls to be odd, but after reflection perhaps it makes good sense. There would be no need for different side steering wheel versions.
Be sure to view all the pics of this Mercedes Benz Concept Car.