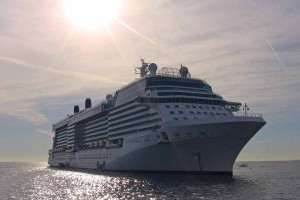 Okay, Suzanne has finished her work on the photos from the first five days of our recent Transatlantic cruise from Rome, Italy to Fort Lauderdal, Fl on board the Celebrity Solstice. This was a fantastic cruise and I hope it shows in the pictures.
She still has another 8 or 9 days of photos to prep, but we hope to get them up here in the next week or two.
See the photo gallery.